Every project is different. Every client is different. The only way to fully make projects successful is through collaboration and communication. We love to listen, building creative design solutions on a base founded on a clear understanding our clients vision and intent.
We believe in:
the power of good design to not only solve problems, but to create value
creating a strong sense of place to ensure your project is memorable
working with natural assets to make projects more sustainable, efficient, and responsible
WORK WITH INTERESTING PEOPLE ON INTERESTING PROJECTS
CDS was founded in 2018 by Adam Crozier following 20 years working in the some of the UK's premier engineering, design and planning practices, and Australian landscape practices.
Trained as a landscape architect and urban designer, Adam has a passion for the environment and creating design that works with, and not against, nature.
He has in-depth project experience and knowledge in regional and city-scale development strategies, Transit Orientated Development, developing blue/green infrastructure, slum redevelopment, as well as desiging mixed-use and leisure-led real estate projects.
Throughout his career, Adam has been trusted to lead multi-disciplinary teams toward holistic outcomes. CDS retains a strong network of highly experienced industry specialists, and place the highest value on following the design process, and collaboration.
As evidenced in the project experience, Adam has successfully led high-profile projects for a mix of clients representing local authority & government agencies as well as private sector developers across the globe.
Other interests include:
– StreetDock, a UK start-up founded with colleagues in 2019 which addresses the issue of first- and last-mile logistics in urban centres.
– CEL Partnership, a UK based masterplanning practice specialising in redisgn, repurposing and redvelopment of golf and leisure assets.
A sneak peak of what we've been working on lately
AlUla Masterplan – Concept plan for AlUla Town as part of the recently launched UNESO project in Saudi Arabia
Langdon Hills – Early sketch for the new gateway for the golf club, residential estate and surrounds
Russian Golf Estate – Proposal for a private golf course on the outskirts of Moscow (developed with EDI)
South Korea – Proposal for a new golf course and clubhouse in South Korea developed with Lobb+Partners and BBlur architects.
Uptown Cairo – Sketch showing a community based leisure strategy as part of the golf renovation in an existing Cairo residential community.
Working with great people make for great projects. Our clients have helped shape CDS and us them. We continue to work alongside clients to understand their goals and challenges to make every project valuable beyond just a report.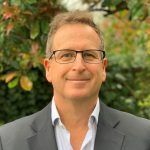 "CDS have proven an invaluable partner over the years. We have, and continue to, collaborate whenever possible. Adam takes time to learn more about my industry so that we can bring more intelligent, functional and creative golf developments for our growing global client list."
Tim Lobb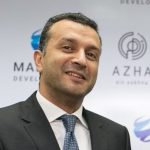 "Adam continues to be our go-to person for unlocking land. His analytical approach to masterplanning, and ability to listen to our needs has resulted in highly successful projects, equating to billions of Egyptian pounds in sales."
Gasser Baghat
"Mun Shung & Partners has enjoyed a long and lasting relationship with Adam.  A key partner, collaborator and confidant, Adam brings energy and reality to our projects.  A great contributor to our success here in Malaysia."
Melvin Lim
We are always up for a good chat. Please leave us your details and we will organise a time to get the conversation going.